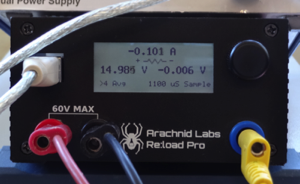 Making use of a blown-up Re:Load Pro
Re-using the not damaged parts of the Re:Load Pro along with a PCB from a friend to make a bi-directional current monitor for my lab bench. More images
here
.
Halogen to LED conversion
Replacing a 50 watt Halogen lamp with ~6 watts of LEDs and a small fan. More images
here
.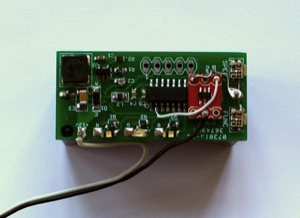 Li-Ion Battery +5 volt supply
A simple boost-mode converter supplying up to 1 Amp at 5 volts from a CR123A cell with battery level readout and low-voltage shutdown. More images + download schematics and code
here
.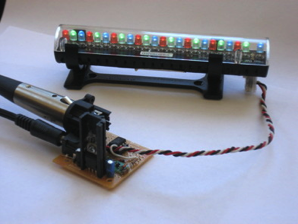 Color Kinetics Fixture DMX Driver
A simple circuit to take a DMX stream and translate the signal levels to drive the original Color Kinetics iColor Cover RGB Fixtures. More images and schematic
here
.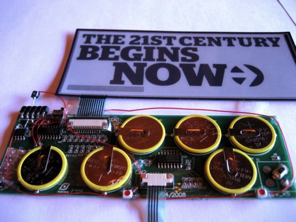 Esquire 75th Anniversary Cover Hack
My entry in Esquire's E-ink cover hacking challenge. More info
here
.