I have had a many year association with
Jen Lewin
, the renowned interactive artist. She first approached me to design the drivers for her lighting system in the piece "The Water Tree" by Lawrence Argent. You can see the installation at the
Solaris Residences
in Vail, Colorado. Since then I have designed several more systems including a tiny controller and the technology behind her latest version of the Pool, Laser Harp, and several other installations, including hardware design, firmware and application level software. Be sure to check out Jen's website. She does amazing, beautiful work.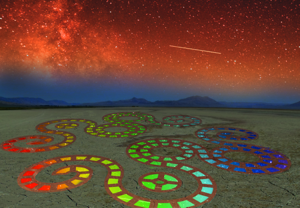 Aqeuous board design and conceptual art of installation at Burning Man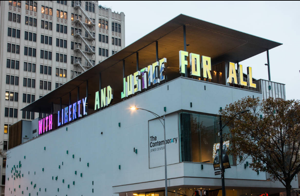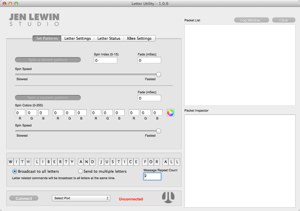 Firmware and application for the lighting of Jim Hodges "With Liberty and Justice for All (A work in progress)"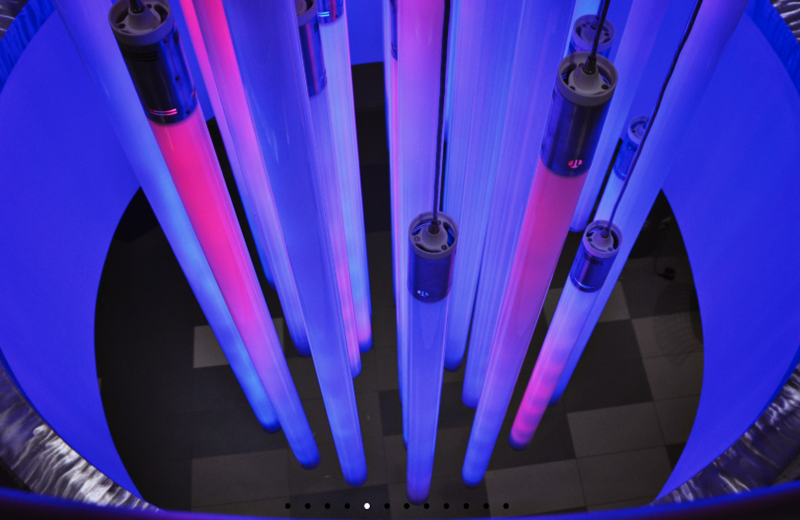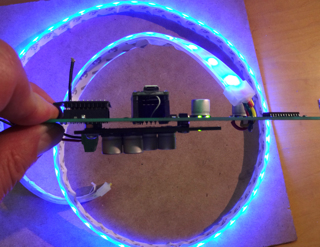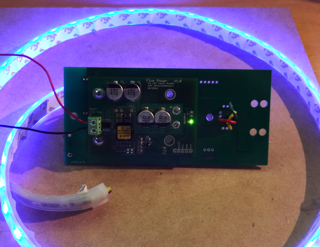 Flux Driver (controller) and Flux Power (power supply)
Above, Flux installation at the University of Akron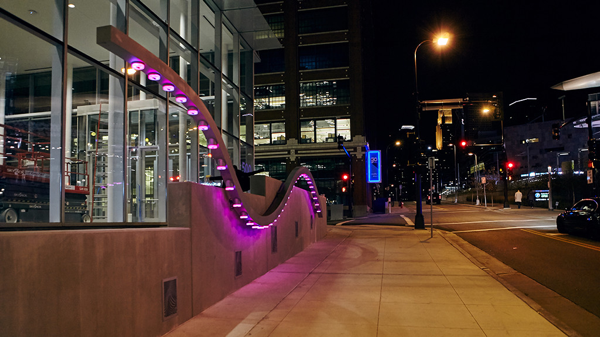 The Sidewalk Harp installed at Be The Match Registry headquarters in Minneapolis.
(Photos courtesy of Jen Lewin Studio)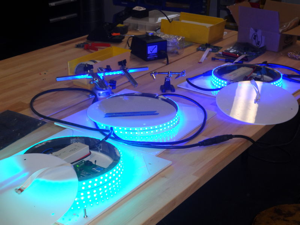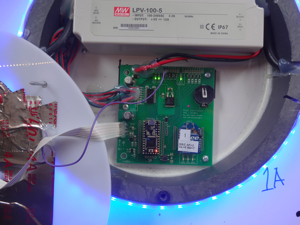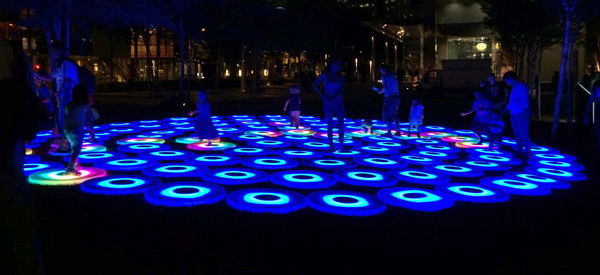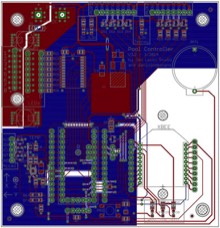 Above Right: Pool Utility program
Above Left: Pool controller PCB
Below: Tiny white or RGB battery powered controller
The Water Tree by Lawrence Argent. Light Art by Jen Lewin.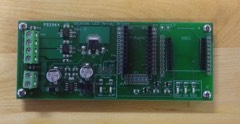 Water Tree controller PCB