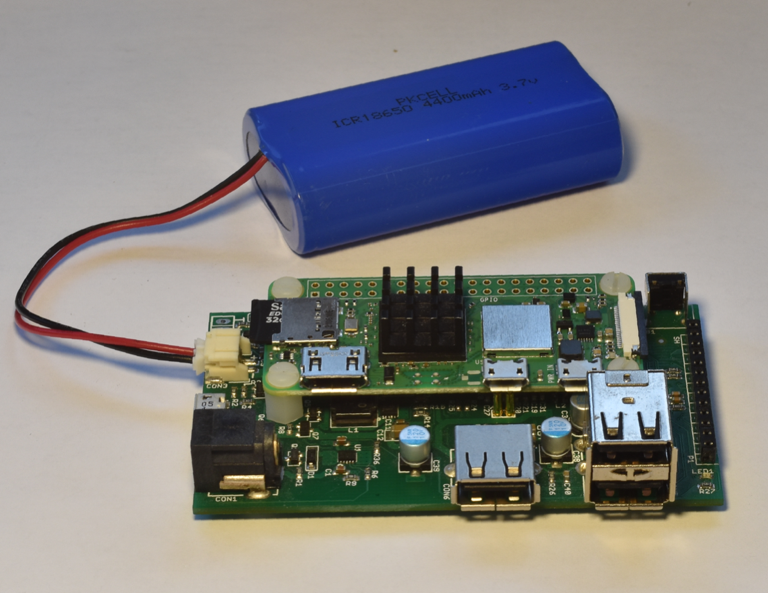 The Solar Pi Platter is a versatile expansion board for the Raspberry Pi Zero™ and Pi Zero W™ computers that provides power from a single-cell Rechargeable Lithium-Ion battery, additional peripherals including analog inputs, PWM outputs, USB ports and optional hardwired ethernet. A real-time clock allows for scheduled power cycling. Dual charging sources support both low-impedance devices like common USB chargers and high-impedance devices like Solar Panels. The Solar Pi Platter allows the Pi Zero to be used in a wide variety of applications ranging from solar-powered remote data acquisition systems to battery-backed file servers.
Features
Single-cell Lithium Ion battery management system supplying up to 10W power at 5V
Low impedance charging input with Un-interruptible Power Supply (UPS) functionality
High impedance charging input for use with solar or inductive power sources
Real Time Clock with Alarm Power Control
Battery charged power-up control
Automatic Low battery power-down control
Three high-speed USB expansion ports with per-port Transaction Translator
Power control for two USB expansion ports
Expansion port for RJ45 Ethernet jack
Two analog inputs with configurable reference
Two PWM outputs with configurable period and support for Servo mode
Simple command interface via a USB serial port
Programmable power-on default operation
User-accessible EEPROM configuration settings
Watchdog Timer
Applications
File server or router with built-in battery backup
Solar powered time-lapse camera
Remote control and sense applications
Embedded system control with battery backup
Portable computing applications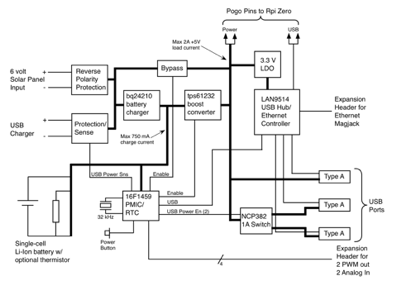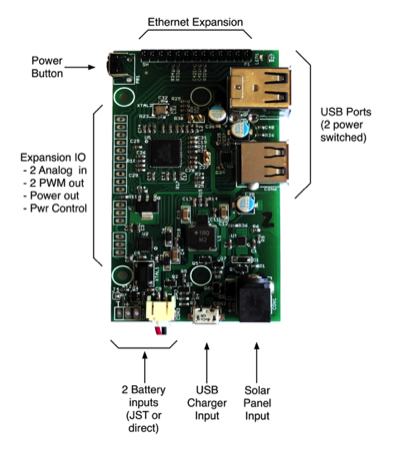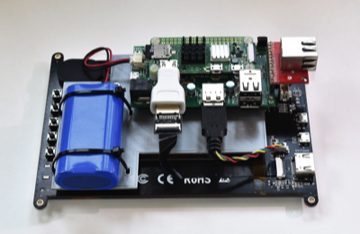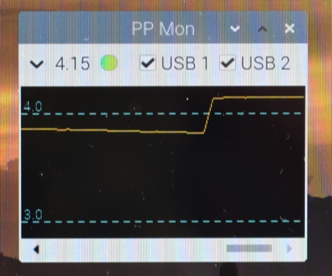 The unix_applets directory from the github repository in an easy-to-download format in case you don't want to clone the entire repository. Includes talkpp, ppd and pp_power_mon.
GitHub repository with documentation, all software related to the Solar Pi Platter including utility software (talkpp, ppd and pp_power_mon), example scripts and applications.
The development of the project documented at hackaday.io.
Portable 1024x600 pixel capacitive touch computer using Raspberry Pi Zero 2 W and Pi Platter providing USB/battery power management. Build documented in the
github repository
.
Webcam based on motioneyeos with battery backup and pan/tilt servos. Build documented on
hackster.io
.
A solar powered
time-lapse camera
that can work in a remote location storing photographs to the Pi's Micro-SD card and using DietPi for reliability.
Simple
remote control robot
with video streaming built on an old Sparkfun base with parts I had laying around as a demo for the kickstarter campaign.