Weavers Look Forward on 50th Anniversary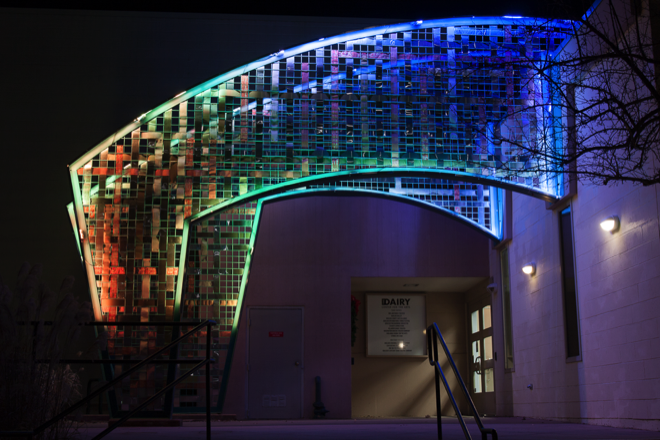 I was contacted in early 2014 by Becky Vanderslice of the
Handweavers Guild of Boulder County
about a lit sculpture they wanted to build for their 50th anniversary exhibition at
The Dairy Center
in Boulder. She and her team wanted the sculpture, a nod to the convergence of technology and textiles, to be built into the metal arches in front of The Dairy. After much experimentation including building mockups and simple LED system with a Teensy 3.1, we settled on a design of metal strips woven into mesh and lit with almost 2300 individually addressable LEDs. The timely introduction of the Fade Candy board and a generous donation by Sparkfun greatly simplified the design. I designed an
Isolated LED driver system
and oversaw the technical aspects of the installation.
All technical components of this project have been released under Open Source licenses.
Mike Bissell
created the lighting control server called
Udder
that drives the Fade Candy servers with a complex, never repeating show.
Eric Miller
modeled the sculpture and designed a visualization system running in Chrome that allows testing effects before deployment. The lighting control server runs on a Beaglebone Black computer driving a Fade Candy server controlling 5 Fade Candy boards on a Raspberry Pi.
The sculpture was officially unveiled on Nov 19, 2014 and is scheduled to operate until the front of the building is renovated. The Handweavers Guild donated the sculpture to The Dairy Center and the city of Boulder with the hope various student groups will create effects and interactive sensors to control it in months and years to come.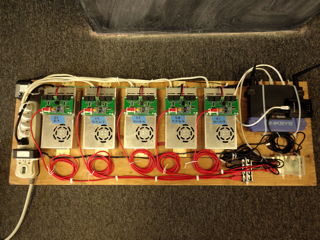 System Controller prior to adding BeagleBone Black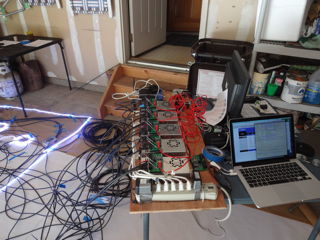 Pre-installation system test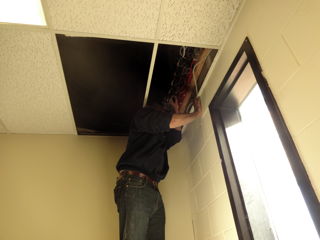 Controller installed in building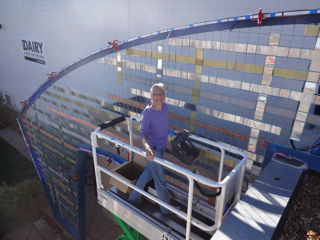 The team's fearless leader checking out the work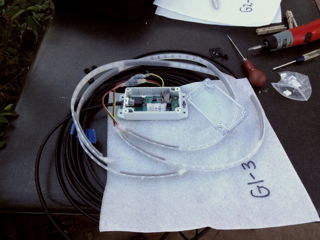 Waterproof Driver and strips prior to mounting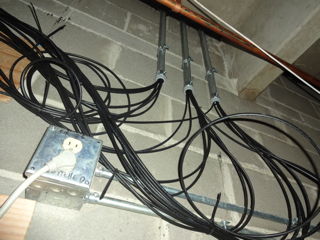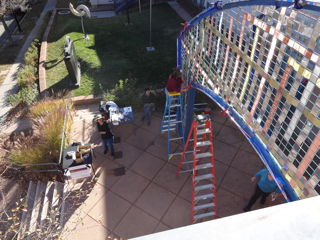 Weavers (and Eric) hard at work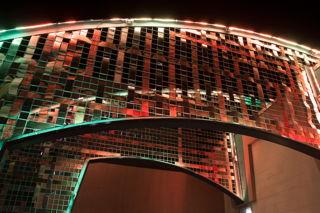 Detail showing LEDs and driver